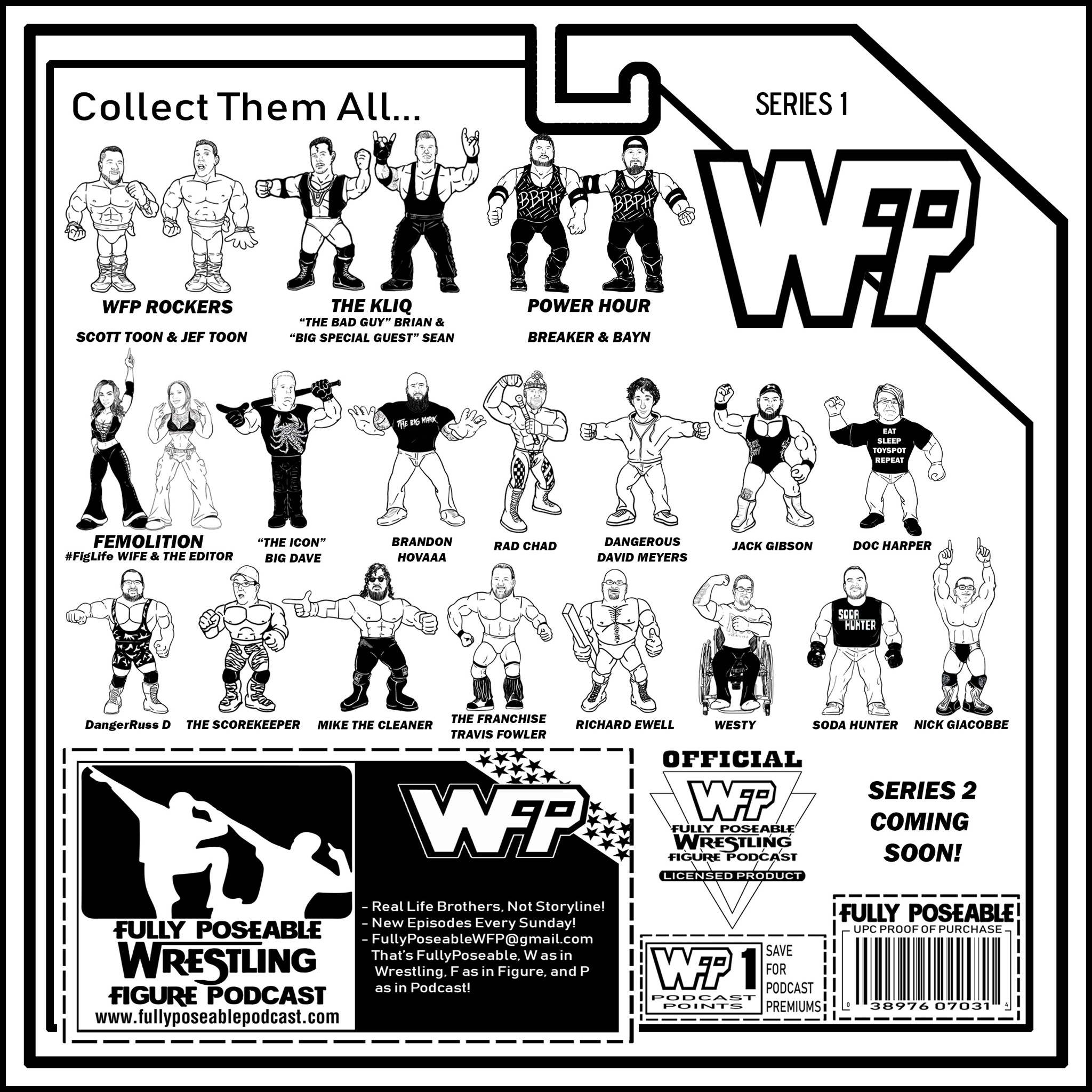 Jef invites Rad Chad and Eric from Doing the favor onto this week's edition of telephone. Rad Chad talks about his current collection of MOC Hasbro's. Chad also goes over his days of playing with figures. Eric talks about how he got back into wrestling figures, his love for starting lineups. Eric talks about intertwining other figure lines into his federation. Also hear how Eric met his co-host Barry.
FOCO.com has fantastic bobble heads over on their site. They have the license for NFL, NHL, MLB, NBA and WWE. Head over to FOCO.com and use code WFP10 at checkout to save yourself 10% on your order.
 Make sure to follow us on Twitter, Youtube, Snap chat and Facebook @Fullyposeable.  Instagram is @FullyposeableWFP.  You can email us any questions at Fullyposeablewfp@gmail.com.  Purchase our shirts and more at Whatamaneuver.net, Pro Wrestling Tee's and RedBubble.