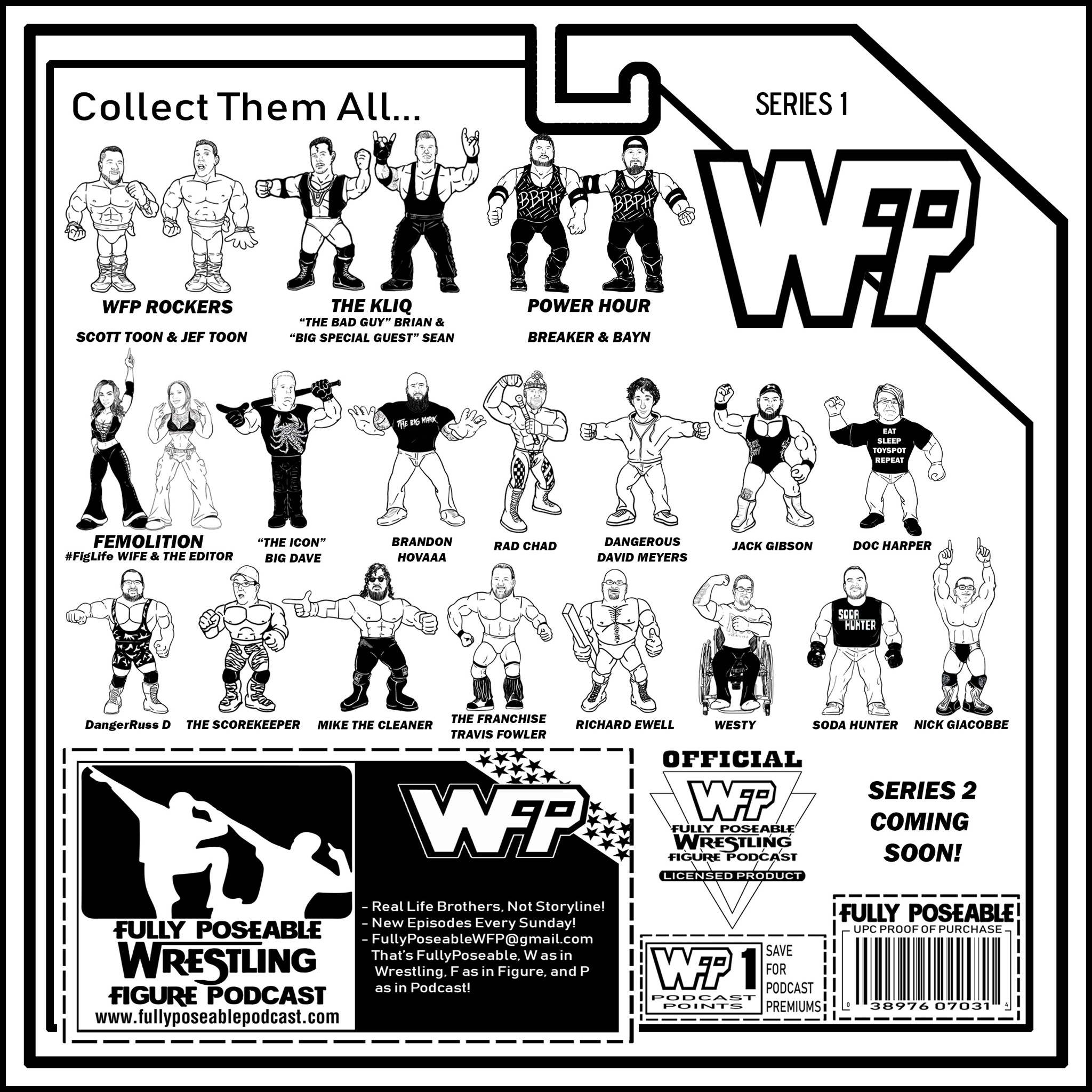 Jef plays telephone while on Quarantine. Jef call's fellow #Figlifers Travis Fowler and Brandon Hova. Hear stories from the extremes that Travis would go to, to play with figures to Brandon always being true MOC. Jef and Brandon talk about current day collections to collecting of the past. Travis talks always being around toys growing up so close to the Kenner the warehouse in Ohio. Sit back and listen to fellow #Figlife members and their back stories.  
FOCO.com has fantastic bobble heads over on their site. They have the license for NFL, NHL, MLB, NBA and WWE. Head over to FOCO.com and use code WFP10 at checkout to save yourself 10% on your order.
 Make sure to follow us on Twitter, Youtube, Snap chat and Facebook @Fullyposeable.  Instagram is @FullyposeableWFP.  You can email us any questions at Fullyposeablewfp@gmail.com.  Purchase our shirts and more at Whatamaneuver.net, Pro Wrestling Tee's and RedBubble.